Help ID 9002 - Global Illumination Object Animation selected
Help ID 9002 - Global Illumination Object Animation selected
Rebus will render the Global Illumination solution to file first AND afterwards we render the final images.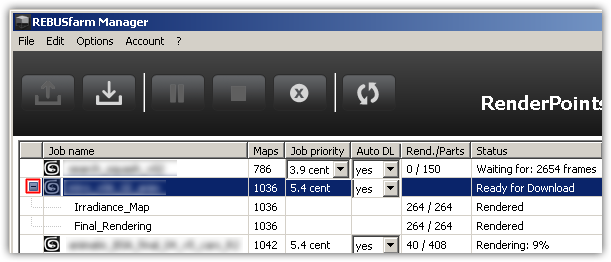 The Global Illumination mode you have choosen is used for animated scenes.
That means you have objects, light or textures animated.
If your camera is animated (and nothing else!) set Global Illumination mode to "Camera Animation"!

Since Rebus renders a new Global Illumination for each frame, it causes different GI solutions per frame and
could produce a so called "GI flicker".
To reduce the flicker you can raise the Global Illumination settings, but it does not guarantee a flicker free output.