Help ID 12523 - Irradiance Map for Full Animation selected
Help ID 12523
Irradiance Map for Full Animation selected.
The Irradiance mode you have choosen is used for animated scenes. It means you have objects, light or textures animated. If your camera is animated (and nothing else!) set Irradiance mode to Multiframe incremantal.
Rebus will render automatically the Irradiance map to file and afterwards the images
(step 1 Irradiance  and step 2 the render itself)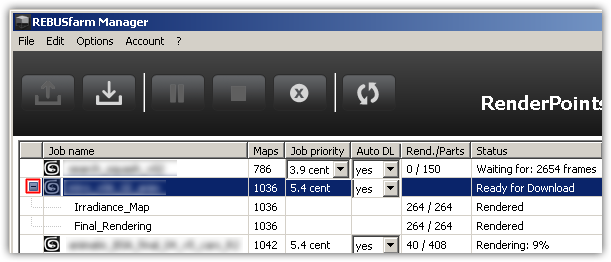 The Irradiance mode uses interpolations.
It causes different Irradiance solutions per frame and could produce a so called "GI flicker".
To reduce the flicker you can raise the Irradiance settings, but this will not guarantee a flicker free output.
Flicker free output can be done using Brutforce, but the render times are super high!