Help ID 11004 - Filepath has unsupported characters
Help ID 11004
Filepath has unsupported characters, use only ASCII in file paths: "mapfiles".
Some special characters like ä ö ü * ' " | ? § $ &  mess up the Farminizer.
Use Asset Tracker of 3dsmax to re-path the files in question.
Where you will find the Asset Tracker in 3dsmax 2013 and 2010-2012:
Choose the filepath to correct.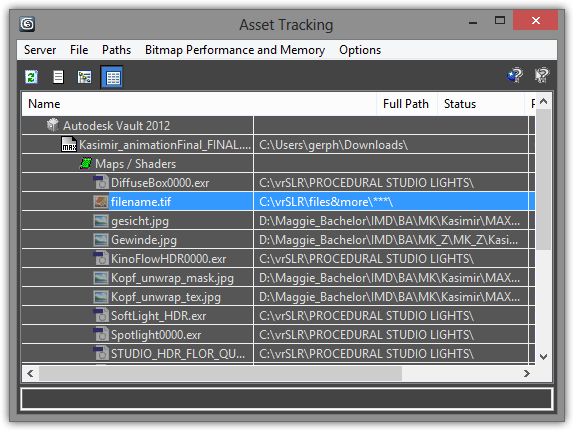 Rightclick it and choose "Set Path...".
Take out all unsupported characters in the path.