Monday, October 29th, 2018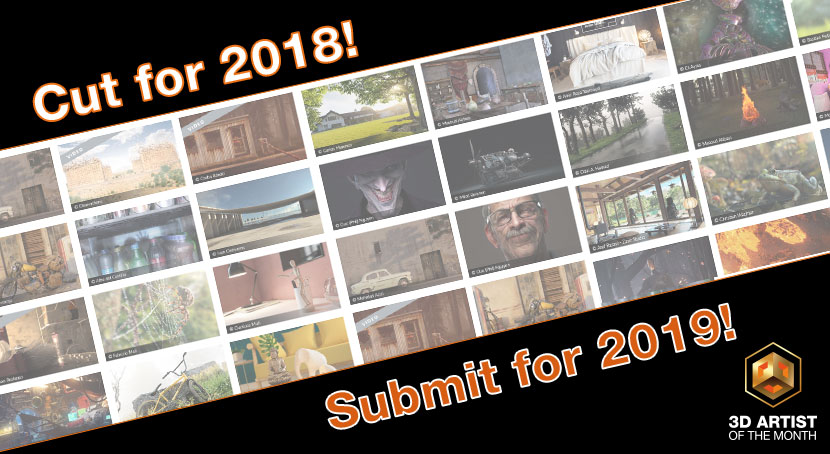 On October 31st we will make a cut for all 3D Artist of the Month submissions 2018!
Every submission that is sent in afterwards, will already run for 2019!
Have the chance to win 12 time that year, plus the opportunity to become our Artist of the Year 2019!
Win RenderPoints and a whole month of promotion on our social media channels and partner websites like ArtStation, CGSociety, CGArchitect, VWArtclub, Evermotion and many more.
For more information, visit our AOTM website!