Congratulations to our winner!
This year again the decision wasn't easy for the jury as we had so many stunning nominees but the jury came through and selected the winner of the 3D Artist of the Year 2020: Chen Jiangtao! Chen was able to convince the jury with his 3D rendition of 'The Unequal Marriage' by Vasily Pukirev. Congratulations Chen!
We also want to take the opportunity to thank all the participants of our 3D Artist of the Month contest, especially the twelve winners of 2020! It's thanks to amazing artists such as you, that we are able to build a 3D community. Keep on being creative, pushing the boundaries of what's possible and amaze the world with your art! New submissions will be published in our gallery on January 4th, so stay tuned for that!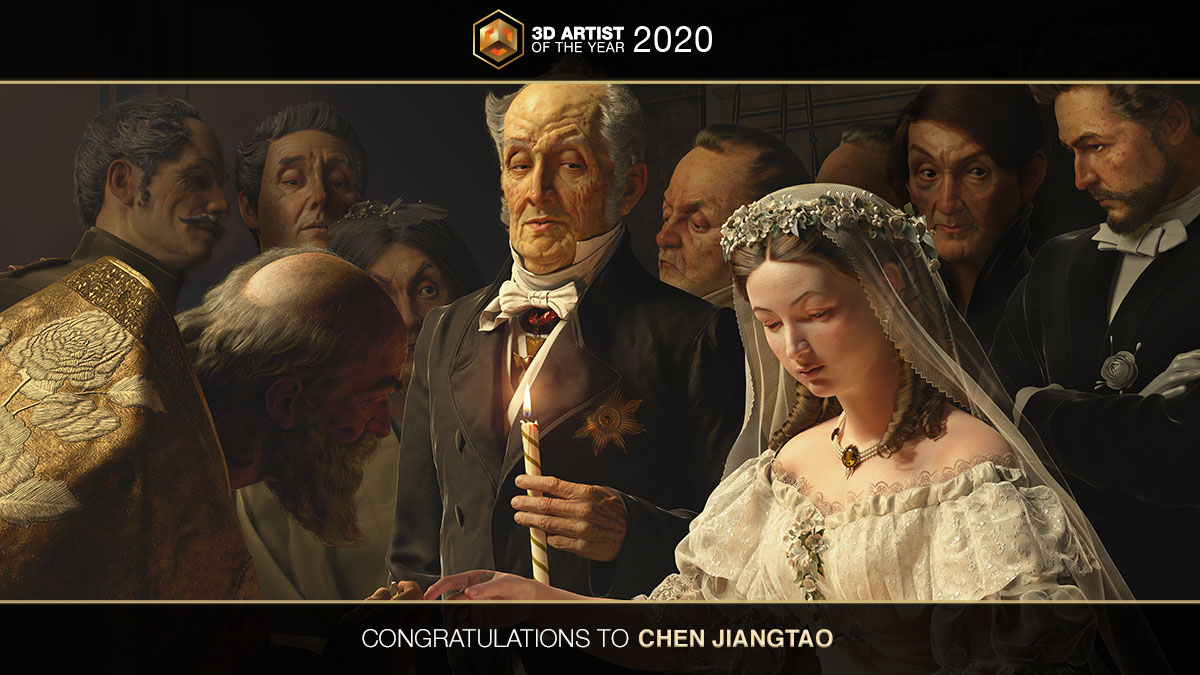 ---
Prizes

The winner receives 500 RenderPoints worth 500 Euro to explore our massive computing power of thousands of CPUs and GPUs through the cloud.
---
---
Jury
This year's 3D Artist of the Year jury members consists of high-class experts from the 3D industry. They will evaluate all twelve nominees to choose the winner, who will be announced on December 28th, 2020. Introducing:
Manny Fragelus
CGSociety/CGMA
Manny Fragelus is founder and program director of CGMA and CGWorkshops. Besides leading the academic direction for both schools Manny is also the host of the popular webinar series "Industry Sessions". This series gives participants the opportunity to interact directly with some of the best artists in the industry, ranging from the entire character art team from Naughty Dog to a panel with some of the best FX artists from Blizzard, MPC and ILM. Manny has over 17 years of experience working in the games, films and animation industries. His recent job was modeling lead at Dreamworks Feature Animation for the last 11 years.
Jeff Mottle
CGarchitect
Jeff Mottle is the founder of CGarchitect Digital Media Corporation, the leading online magazine and user community for architectural visualization professionals. He also co-founded the CGschool, which caters exclusively to architectural visualization professionals. Having worked in the industry since 1996, Jeff has been involved in developing and speaking at conferences around the world. He is immersed in many areas of the industry and actively pursues initiatives that help promote the growth of the field, including CGarchitect's yearly Architectural Visualization competition and 3D Awards.
Ralph Huchtemann
RebusFarm
Ralph, who originally completed a degree in mechanical engineering at RWTH Aachen, started in the 3D business in 1995 by founding the 3D animation company RebusMedia and working as a successful 3D artist. During that time he produced hundreds of animations and visualizations for B2B communication and commercials. About ten years later Ralph founded RebusFarm to solve the problem of lacking computer power that 3D artists are experiencing in general. He started with a clear vision of how to approach the issue.
Angela Rico
3D Character Artist
Angela is a 3D Character Artist at Sony Santa Monica Studio. She won RebusFarm 3D Artist of the Year 2019 after graduating from Gnomon earlier that year. After graduating, she started her character art journey at Blur Studio where she worked on cinematics and trailers for games. Recently she transitioned to real-time characters and is currently working on the next God of War.
Vasilis Koutlis
Designer & 3D Photographer
The instigator of both xDream3D and VWArtclub was born in Athens, in 1979. He studied furniture design and decoration. He began his occupation with 3D art in 2002 and in 2007 the idea of xDream3D was born. He managed to acquire partners from all over the world and various collaborators trust him with their ideas as he rewards them with his detailed designs. Not a moment goes by without him thinking of a beautiful image, thus he is never concerned with time but only with the design's quality.
Agnieszka Klich
Arch Viz Artist/Black Balance
Agnieszka Klich is a 3D artist, the co-founder of Black Balance, and Arch Viz Artist. Black Balance is an architectural visualization studio based in Poland. Arch Viz Artist is an online platform with professional video courses related to the 3d art topic. Agnieszka also runs a YouTube channel with the same name where she shares the tips and tricks that teach what to do to compete in the creative market. Besides, she is a big fan of traveling. Numerous journeys have shaped her view of the world, given a massive dose of inspiration, and driven her to action.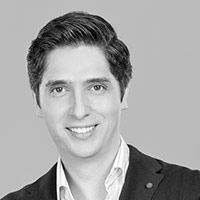 Rusko Ruskov
VP Production and Delivery, Chaos Group
Rusko Ruskov is an industry renowned expert on 3D visualization with over 18 years of professional experience in rendering, movie and broadcast media VFX, automotive, product and character design. He leads Chaos Group's 3D visualization team and is responsible for the product's performance excellence of V-Ray since its early days. 3D artist with a great passion for innovative technologies that blur the line between reality and art, Rusko has been a guest speaker at industry conferences such as Siggraph, Siggraph Asia, FMX, Animago, CG Event, and has juried at many rigorous and renowned CG competitions.
Lyudmil Vanev
Sales Engineer Team Lead, Chaos Group
Lyudmil Vanev is a CG professional with more than 10 years of experience in everything CG, working on projects in architectural visualization, animation and visual effects. Lyudmil joined the Chaos Group CG team in 2014, after working as a CG specialist and compositor at some of the biggest VFX studios in Bulgaria. Several years and tens of thousands of air miles later, he's established and leading the Sales Engineer Team - a specialist outfit where he's focused on helping companies and professionals get the best out of V-Ray rendering engine.
RebusFarm Community
Social Media Channels
Our RebusFarm Community has been growing for years, welcoming 3D artists and enthusiasts from all over the world and creating beautiful bonds around the passion of rendering and photorealism. This year, we welcome the RebusFarm Community to our 3D Artist of the Year jury by allowing our social media family to give their input on this contest and help us find the ultimate winner. The most liked nominees through our different social media channels will get added points in the final voting count.